Transports
Industry experts since 1988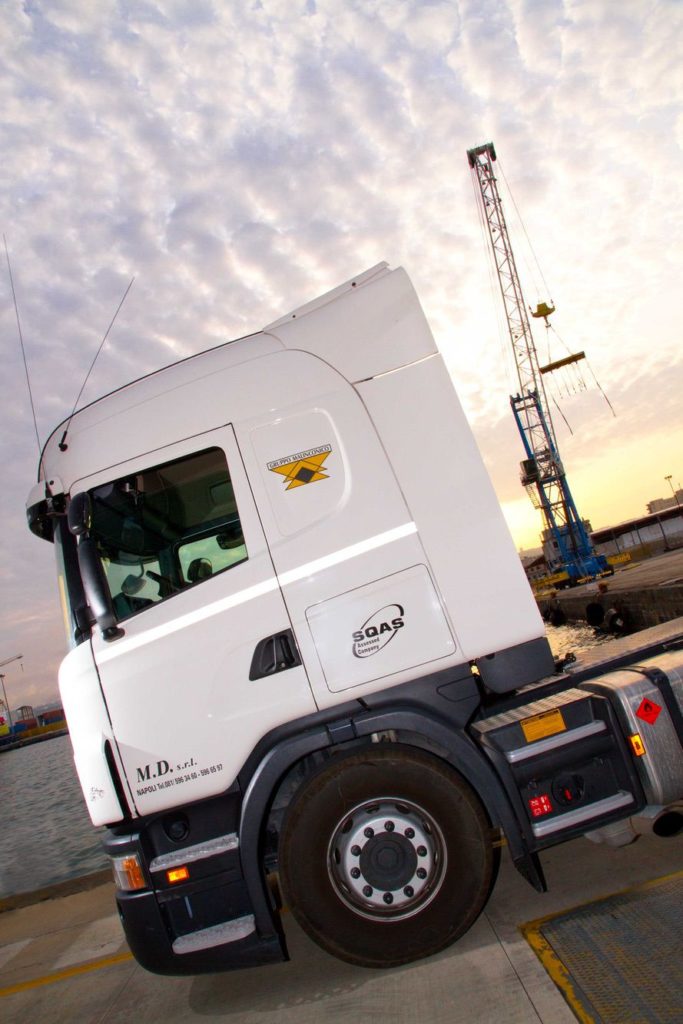 Thanks to our track fleet and many years of experience, we are able to transport a wide variety of goods: liquid and solid products from the chemical and petroleum industries, liquid and solid waste, and special products such as granular and powdered plastics, isocyanates, LNG gas, etc.
M.D. has expertise and reliability to handle various types of goods, guaranteeing customs clearance, shipping, international transport and container storage with its network of collaborators. This makes M.D. your most trusted business partner.
For road transport, M.D. Srl operates a wide fleet of the latest generation of vehicles, divided by equipment, capacity, size and type of load, and properly equipped to respond promptly to any transport request.
Tanks for the specific transport of dangerous and non-dangerous chemicals, all made of stainless steel and used for dangerous goods transport, according to the ADR regulation.
Isothermal tanks with specially reinforced liner to maintain product temperature.
Split tanks for loading several types of products or for different end clients.
In addition to road freight services, we also offer our clients an intermodal service. Intermodal transport enables the transfer of goods through the combined use of rail, sea and road networks by means of swap bodies (ITUs).
All containers are externally insulated, usable under pressure and equipped with a steam heating system.
As well as being an optimal solution for medium to long distances, this type of service guarantees a significant reduction in CO2 emissions, thus pursuing our mission.